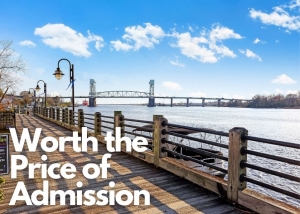 The Wilmington Metropolitan Planning Organization is seriously considering a toll bridge.  It seems to go without question that a drawbridge, especially one the size of the Cape Fear Memorial Bridge, is expensive to maintain.  One way to offset that expense is to charge a toll to use it.
A presentation from a DOT Engineer, Chad Kimes, was recently submitted to the Leland Town Council. The presentation is available to view on WECT's website. It has its merits and good arguments for the need to replace the bridge. Safety is by far the most important. Increasing maintenance costs are another valid argument.
Toll roads in the South have always been a point of contention. How many residents will find other routes to enter and exit Wilmington to avoid paying a toll?  Kind of funny to think that I recently drove right through the heart of Monroe, NC, risking the stop-and-go effects of city traffic, to avoid using the new toll bypass. Ironically, in Wilmington, the bypasses into and around the Port City will remain the free routes if the toll bridge is built.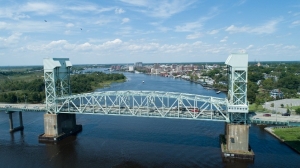 However, Wilmington Mayor Bill Saffo is hoping to keep the Cape Fear Memorial Bridge free of charge.  He and a group of 368 other mayors from across the country have composed a letter to Congress urging them to act swiftly on an infrastructure deal.  Saffo commented to the media that the infrastructure plan would provide funds to help replace the bridge and "keep that vital connection free and accessible to everyone."
About Nolan Formalarie
Nolan Formalarie has been in the North Carolina Real Estate Industry for over 8 years and enjoys every minute of it. He is involved in every aspect of the industry including selling and purchasing residential property, home watch services, property management, association management and construction.