Even during a Pandemic, Brunswick County real estate sales are off the chart!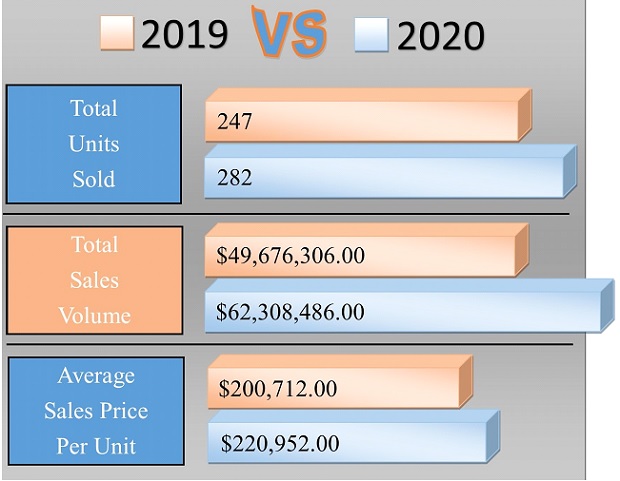 Source: BCAR MLS 12/31/2020
In 2020, the Amazing Brokers at DiscoverNChomes increased total sales volume by 25% compared to 2019!! We sold 282 units; an increase of 35 units or 14% from 2019.
Of all these statistics, the best news for homeowners is the increase in price per unit.  The average sales price increased by over $20,000 per unit.  
If you have been thinking about selling your home or lot, call us today to Discover the Listing Difference!
Discover more about Brunswick County Real Estate by visiting the Brunswick County Association of Realtors here.
About Nolan Formalarie
Nolan Formalarie has been in the North Carolina Real Estate Industry for over 8 years and enjoys every minute of it. He is involved in every aspect of the industry including selling and purchasing residential property, home watch services, property management, association management and construction.