Salty ocean air and colorful coastal views are just two reasons to call Oak Island home. The laid back vibe can be felt once you cross over the bridge when all your troubles seem to fall away. Discover the Island life with us.
Residents of Oak Island enjoy a laidback and friendly beach environment. Miles of beachfront offer up dolphin sightings, sea turtle nests, and, of course, an abundance of seashells. Launch your boat at the public ramp that leads directly into the Intracoastal Waterway. Visit the Oak Island Lighthouse and Coast Guard Station or stroll down one of two piers. From the mouth of the Cape Fear River to the Lockwood Folly Inlet, residents and vacationers alike can find casual and fine dining, an 18-hole golf course, boutique shops, water pad, pavilion, community parks and lots of public beach accesses. Life is good at the beach.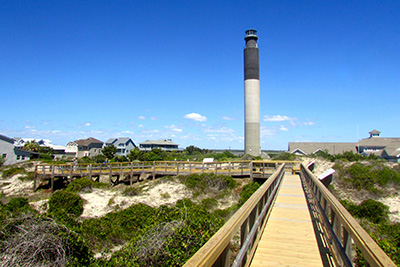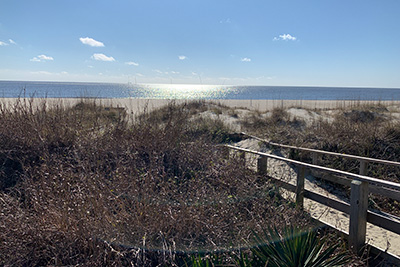 Trails: Scenic boardwalks.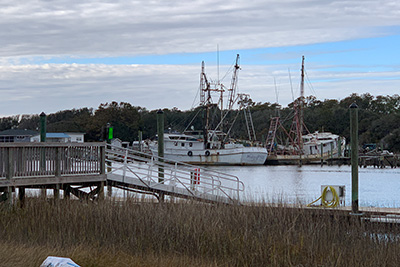 Marina: Blue Water Point Marina & Municipal Ramp.
Oak Island & Caswell Beach Area Communities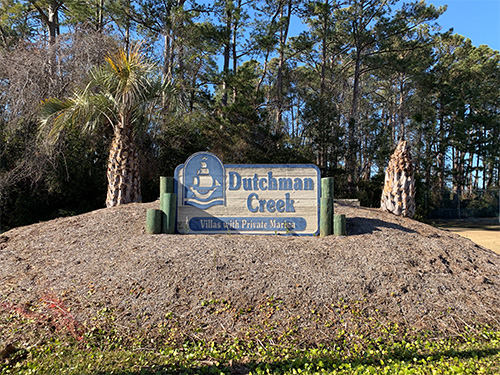 Dutchman Creek Villas
Dutchman Creek Villas
Deep water access to the Intracoastal Waterway and proximity to the ocean make Dutchman Creek Villas a boaters and fishermans paradise. Or enjoy the views from one of two community swimming pools.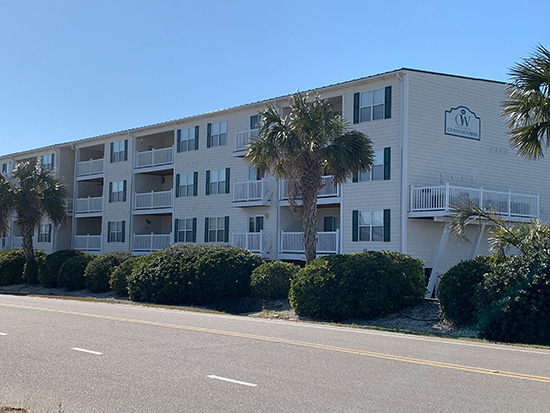 Ocean Walk
Ocean Walk
Situated in the heart of Oak Island, Ocean Walk is steps from the community pool, beach, restaurants and shopping.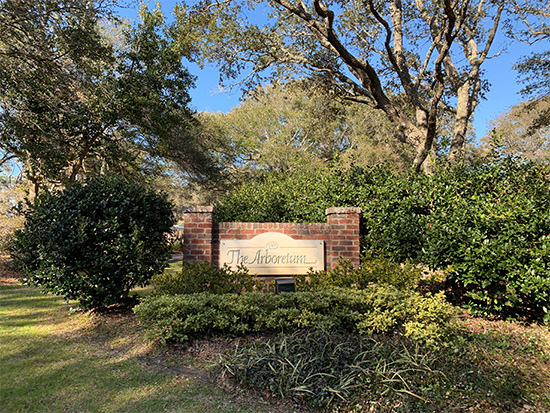 Arboretum
Arboretum
Tucked among Live Oak Trees, in between the Intracoastal Waterway and the Atlantic Ocean, and bordering the Oak Island Golf Course, the Arboretum is a hidden coastal gem. Enjoy outdoor living at its best with two community swimming pools, tennis, walking trails, and easy access to the beach.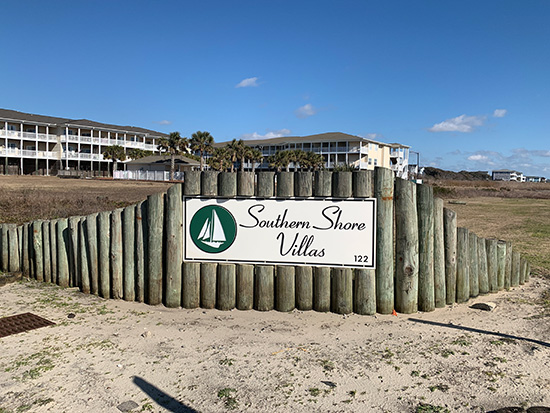 Southern Shore Villas
Southern Shore Villas
Ocean views and easy living are just two of the many reasons to call Southern Shore Villas your home. Whether you are looking for a full time residence or summer home you can enjoy all that oak island has to offer.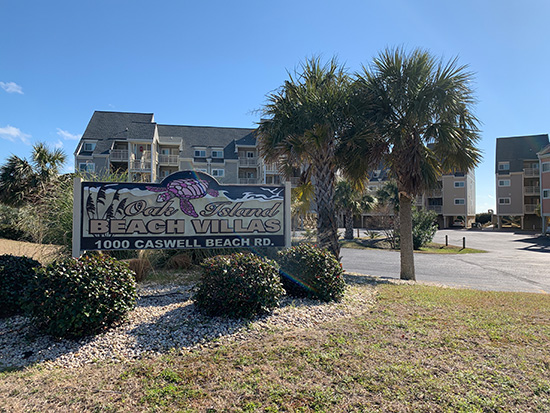 Oak Island Beach Villas
Oak Island Beach Villas
Oceanfront living is a breeze in Oak Island Villas. Direct beach access, community swimming pool, and playground are on site. Oak Island Golf Course, dining, and shopping are just minutes away.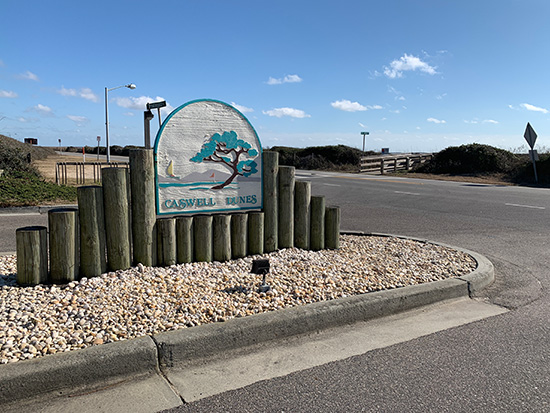 Caswell Dunes
Caswell Dunes
A forest at the beach. Caswell Dunes is situated in a wooded oasis, but only steps to the ocean. Experience nature on the walking and biking trails, play 18 holes of golf, or relax in the community pool.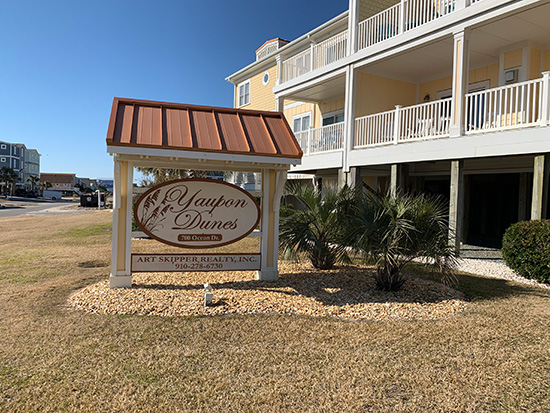 Yaupon Dunes
Yaupon Dunes
Convenience is right outside the door at Yaupon Dunes. Steps from the community swimming pool, you will find the Fishing Pier, direct beach access, and entertainment.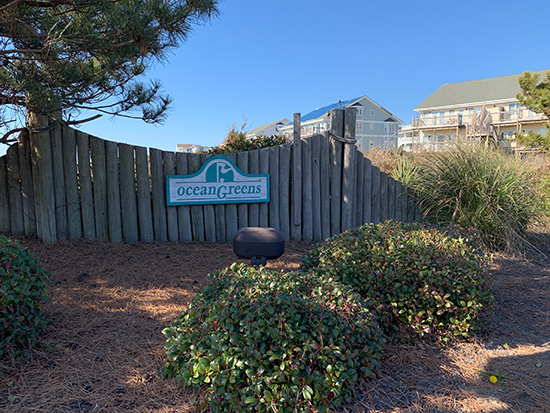 Ocean Greens
Ocean Greens
Tree canopied winding streets create small town charm in this seaside community. Walking and biking trails lead to the community pool, Oak Island Golf Course, and the Atlantic Ocean.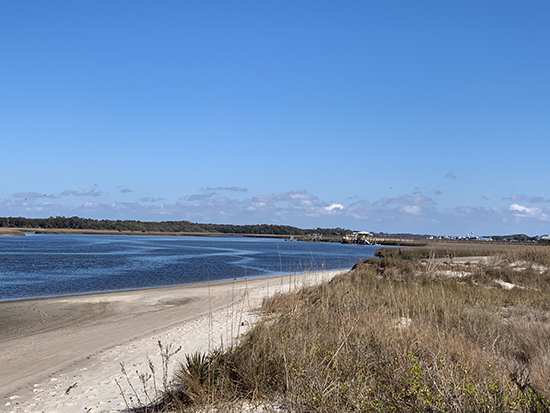 Kings Lynn
Kings Lynn
Situated on the west end of Oak Island, Kings Lynn homes are known for there panoramic ocean views. The area is also a popular destination for sea shell enthusiasts, kayaking and fishing.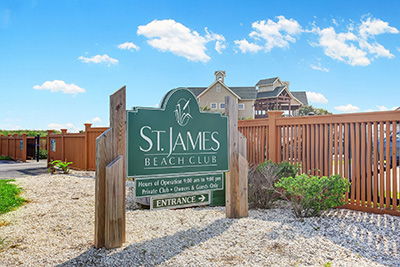 St James by the Sea
St James by the Sea
Enjoy direct beach access as well as St. James by the Sea's central location to discover the best of Oak Island's shopping and fine dining.
Demographics
Population (in 2014): 7,345
Average Income( in 2016): $53,882
Average Home Value (in 2016): $276,803
Oak Island and Caswell Beach Happenings
The grand reopening of the Oak Island Golf Club and Duffers Pub and Grille located in the heart of Oak Island occurred in December 2019. The brand-new club is impressive, and the food is still great.  We were worried about missing those beautiful Atlantic Ocean views with the new club being on the ground level, but the views are just as majestic! Surrounding views of the Oak Island Golf Course and Caswell Beach community are still extraordinary from the bottom level.
Check out some of our pictures from the new Oak Island Golf Club and if you want to visit their website it is http://www.oakislandgolf.com/.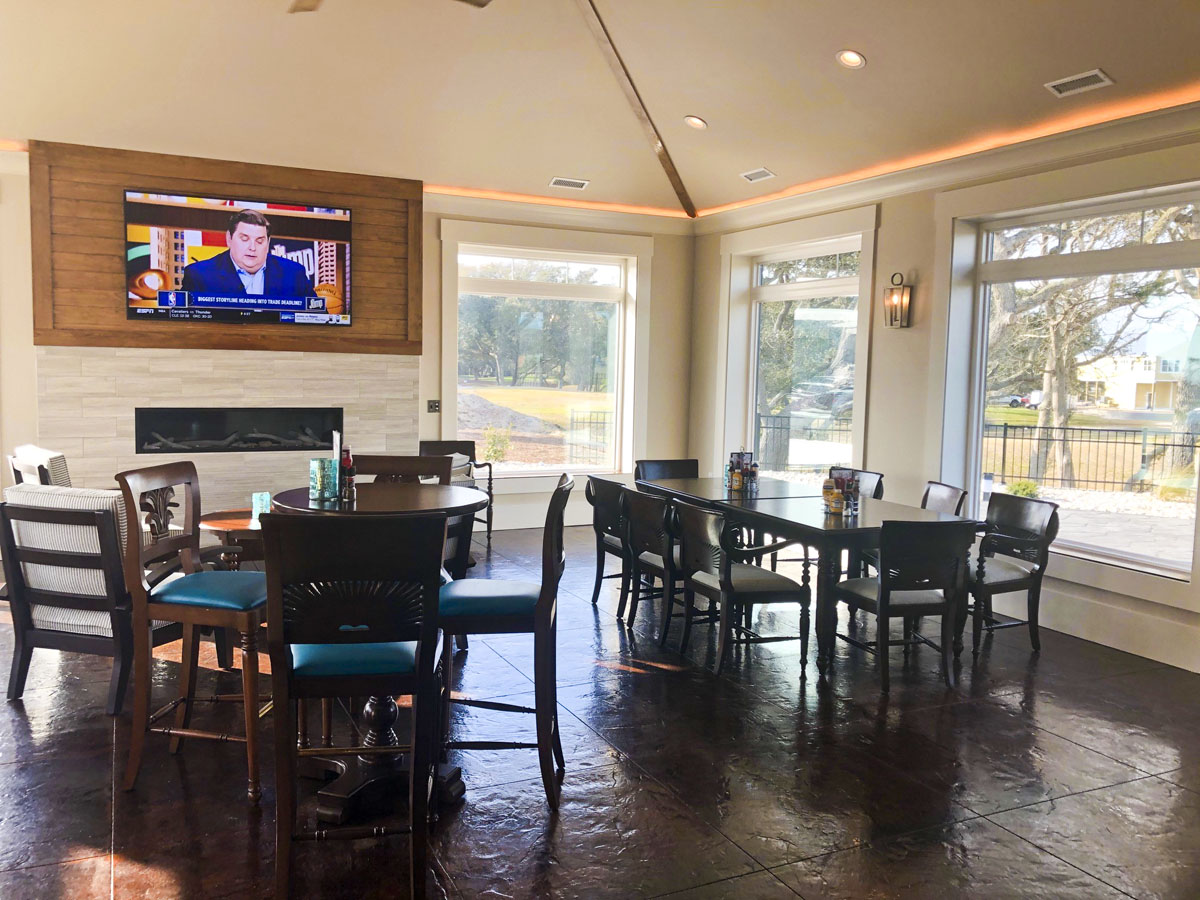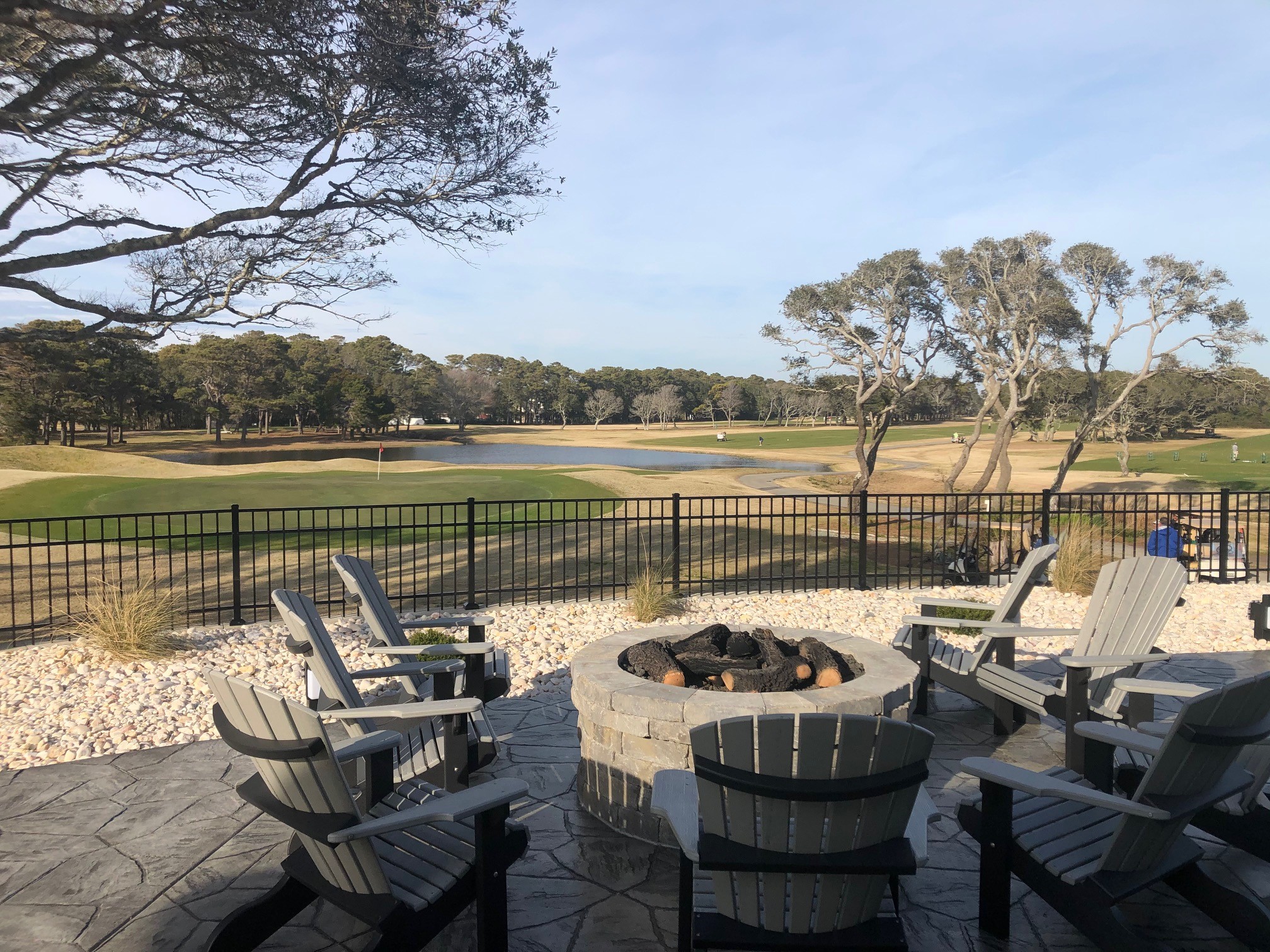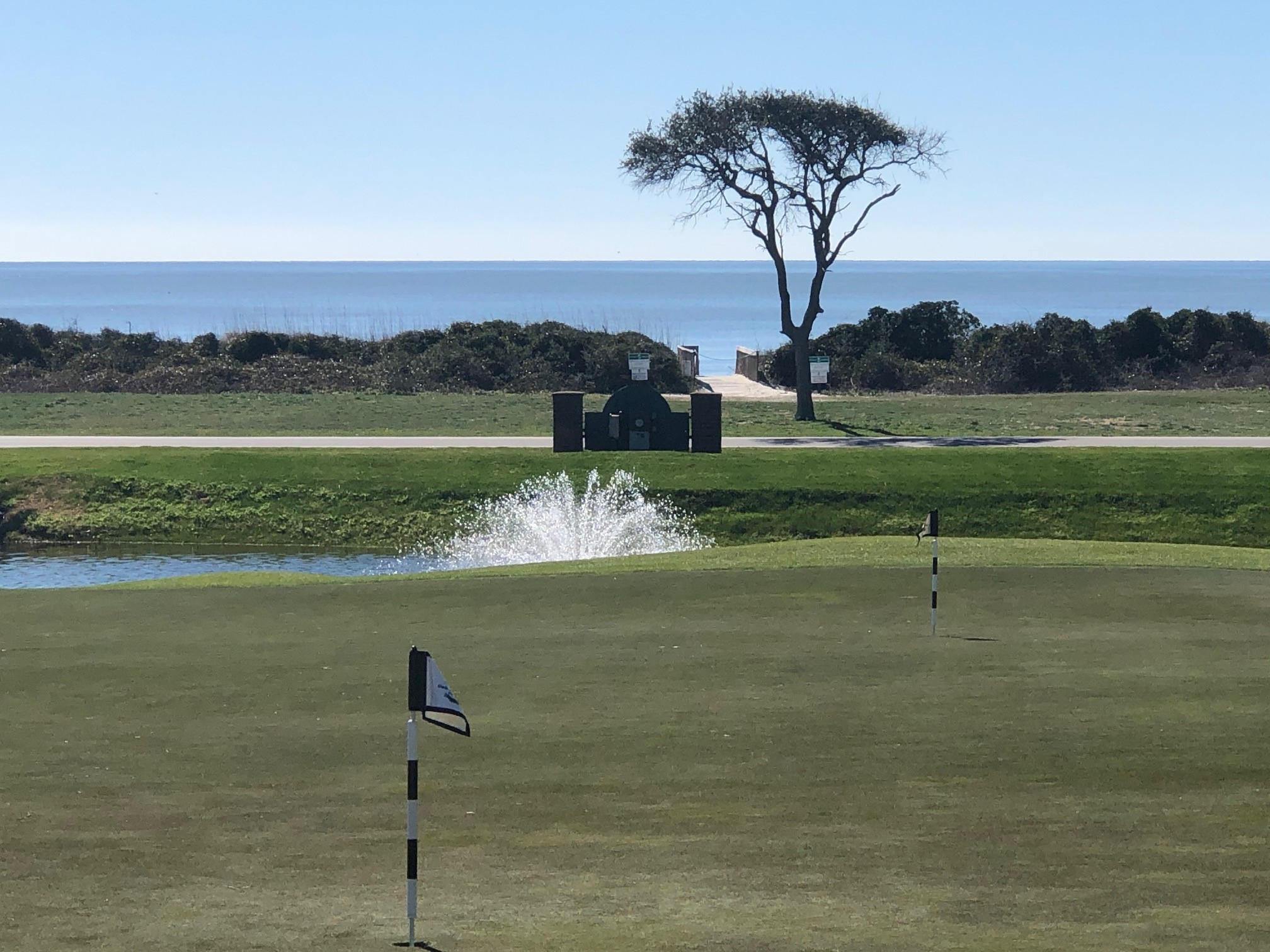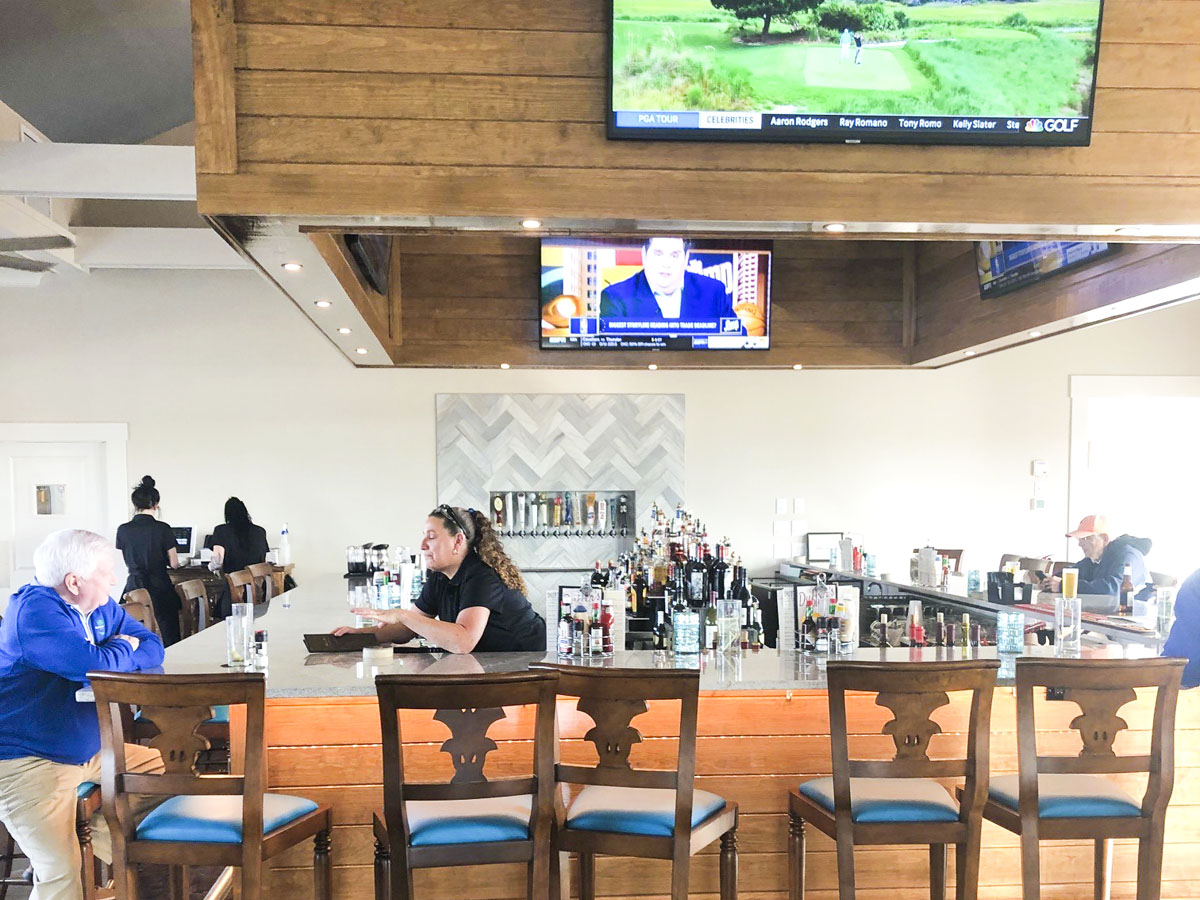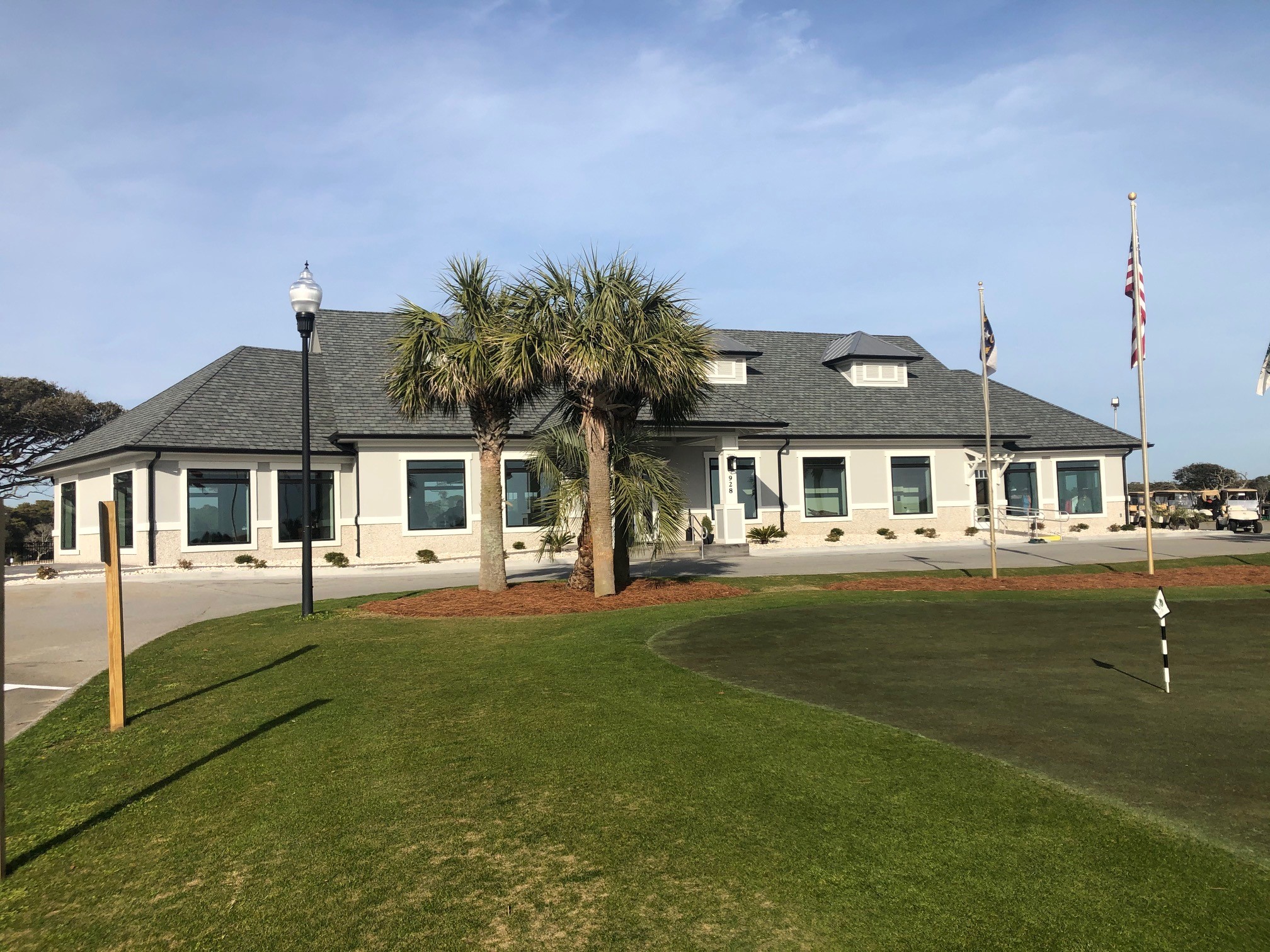 ---
No Foolin'! Early April brings much needed dredging of the Lockwood Folly Inlet. The inlet was dredged after Hurricane Florence and was in excellent shape. Then Hurricane Dorian came along a year later and pushed sand back in. Right now, low tide reduces water depth to less than 6 feet. Some spots are as shallow as 3 feet.
The dredging will not only allow passage for boaters, but marine life and ocean rescue will be able to access the Atlantic. The freshwater from the Lockwood Folly River also needs this escape. If the freshwaters back up in the inlet, the saltwater life will be in danger. The dredging will save further erosion on both Oak Island and Holden Beach.
Discover the whole story here: https://www.wect.com/2020/02/21/sand-build-up-lockwood-folly-inlet-causing-issues-waterway-waits-dredging/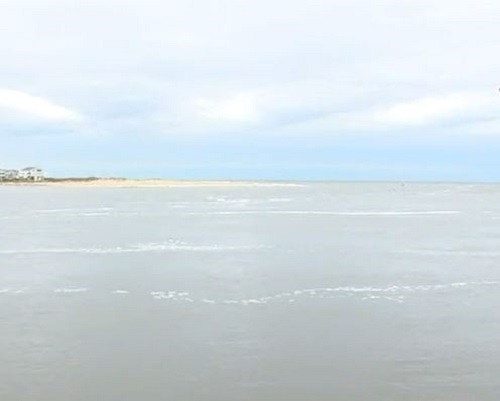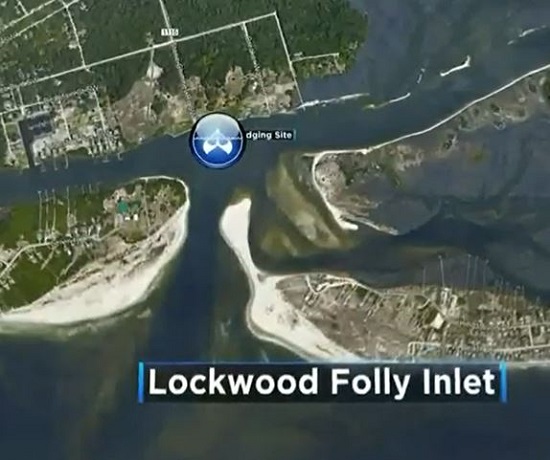 ---