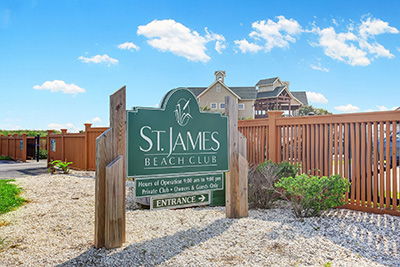 Clubhouse: Private Beach Club, Reserve Club, Founders Club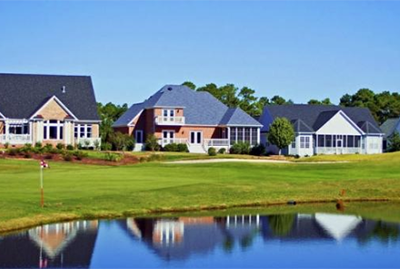 Golf Course: Four courses within the community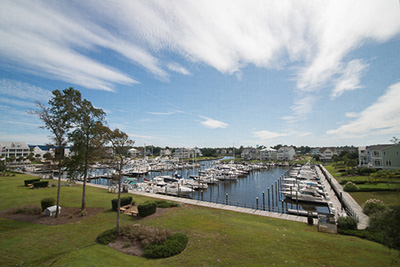 Marina: First Class Wet and Dry Boat Storage
Real Estate
Golf, Pond, ICW and Nature Views
Homesites available
New and Resale homes available
Townhomes and Condos available
Community Size
Estimated 4500 Single Family Homes
Approximately 5000 acres
Area Beaches
10 Minutes to the St. James beach club on Oak Island
1 hour to Wrightsville Beach
Lush trees, greenery and colorful flowers welcome you into St James Plantation, the largest gated community in the Southport area. The four golf courses are impeciably maintained and the beautiful fairways and greens are the backdrop to many of the homes within the community. St James also offers resort style amenities including 4 swimming pools, 4 fitness centers, marina, and private beach club. Discover all that St James Plantation has waiting for you today!
January in St. James Plantation
January in St James Plantation really isn't much different from any other month of the year here. As is the case in the north, it gets colder and the leaves fall from the trees. But the difference is that the temperatures average from a high of 55 to a low of 39 and there are still plenty of activities to do inside and out. As I write this on the 13th of January, the temperature outside is 66 which seems to be a delight to the regular golfers. I still take my dog for walks, watch the tennis players, or occasionally go to the beach house just to for some tranquility. Being from the north, January was always a dreary time. People stayed in their homes, because it was so cold and windy that your eyeballs would hurt. Since moving to St James, I feel much healthier because I can be active all year and my back is especially thankful that because we left the snow shovel up north where it belongs. Don't get me wrong, there are days here that are chilly, but in those cases I go to the indoor pool and swim, then sit in the hot tub for a little while. So, if you are looking for something to do in January, come check out St. James Plantation, that is if you can get your car out from being buried in the snow.
Listed below you will find a list of functions that will take place the rest of the month.
January 13: New to St. James Tennis Orientation
January 14: Flea Market Furniture Pick Up
January 15: Cape Fear Orchid Society
January 15: Autoimmune Group January Meeting
January 15: Brunswick Newcomers Club January Meeting
January 16: Birders Meeting – Kim Brand, North Carolina Audubon
January 18: Second Annual Pickleball Dance
January 18: America's Boating Course Conducted by SSPS
January 18: Led Zepplin Ingram Planetarium Light Show
January 21: St. James Stitchers
January 21: St. James Garden Club Meeting – Pruning Basics
January 21: Operation at Ease Meet and Greet
January 21: Maritime Museum Screening of Hitchcock's 'Lifeboat'
January 22: Dosher Memorial Hospital Blood Drive
January 24: Ducks Make Oak Island Home for Winter Presentation
January 24: Back Porch Rockers Fan Appreciation Night
January 25: Library Used Book Sale
January 25: Abbey Road Ingram Planetarium Light Show
January 26: 'Honour, The Musical' – Day Trip to New Bern
January 26: Knights of Columbus Italian Dinner
January 27: Way to Wellness
January 27: Southport Garden Club Lunch and Learn
January 28: UNCW Speaker Series – The Dynamic Coastal Zone
January 29: Flight Attendant Lunch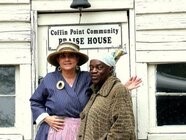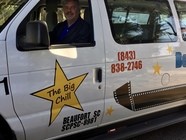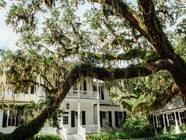 Trips by Patty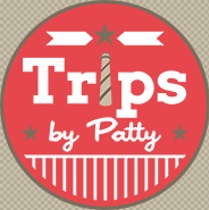 St. James Plantation has plenty of events to keep all their residents entertained. St. James also offers day and overnight trips to points of interest outside of the area. Trips by Patty has had the pleasure of offering motor coach day trips and short overnight trips to SJP residents and their family and friends for 3 years. Visit the website and click on the St. James tab for current "on sale" trips. Trips have ranged from overnight trips to Asheville and Winston-Salem for Dale Chihuly and Georgia O"Keefe exhibits to day trip destinations like New Bern, Beaufort and Raleigh/Durham. You can also sign up for new trip announcements from the website. Through a new partnership with Savannah-based Kelly Tours, Trips by Patty can also offer reservations on longer trips, such as the upcoming Kentucky Bourbon Tour in May. Please also consider Patty as a transportation resource for chartering your own coaches or mini-buses. Contact Patty Rogers, (910) 686-7941 for more information.
What do Forrest Gump, Martin Luther King, Pat Conroy, Pedro Menendez de Aviles and Alabama Vest have in common?
They are all people (both real and fictional) that contribute to our experiences during the Beaufort, South Carolina trip.
First, you are probably wondering about the last two, Aviles and Vest. Pedros Menendez de Aviles is best known for founding St. Augustine, Florida. Prior to that and 40 years before the colony of Jamestown, he founded Santa Elena in 1566 at Parris Island, near Beaufort. We learn about "Santa Elena: America's Untold Story" during a tour at the Santa Elena History Center.
What about Alabama Vest? A popular belief is that he was an African-American in Macon, Georgia, who invented the kazoo around 1840, although there is no documentation to support that claim. This story and a tour of the Kazoo Museum and Factory is an option in the afternoon. You can even learn to make your own Kazoo!
The Penn Center was a retreat site for Dr. Martin Luther King, Jr. and human rights activists in the 1960's. We visit this during our "Journey From Slavery to Freedom" tour. This tour also focuses on the culture of the Gullah/Geechee people who have lived here for generations. We learn about their struggles, their survival and unique culture through storytelling and dance. The tour also features a stop at a regional Folk Art gallery.
Finally, we learn about why Southern writer Pat Conroy loved living in Beaufort and how this town inspired some of his great novels such as the Prince of Tides and Great Santini during our tour with Beaufort Tours. Many film locations are pointed out on this tour since Beaufort has long been a favorite of Hollywood. Forrest Gump, The Big Chill and G.I. Jane were filmed here just to name a few.
Add a beautiful waterfront, antebellum homes along with fabulous shopping and dining for a unique winter getaway. This is a 3 day/2night trip and two dates are offered. February 10-12 with a departure in St. James, Southport and Leland and March 2-4 with Leland and Wilmington departures. Enjoy reading more about this trip and register on my website at this link, https://www.tripsbypatty.com/