Logan Homes a prominent builder in the St. James Plantation community has purchased and is currently developing what we have been told is the last bit of developable land within the gates. Logan is building attractive townhomes that range in size from 1800 heated sq. ft. to nearly 2600 heated sq. ft. Pricing in St. James Plantation is subject to vary but looks to be a range starting at $350,000 to the low $400,000 depending on options, upgrades and home-site premiums. I have also been told that Logan will be building homes very similar to the homes built in The Cottages at Regency Lakes. Could this really be the end to new development in St. James Plantation? From what I know the community started in the early 1990's and here we are nearing its new development end by 2020. Click here for more information on the St. James Plantation community.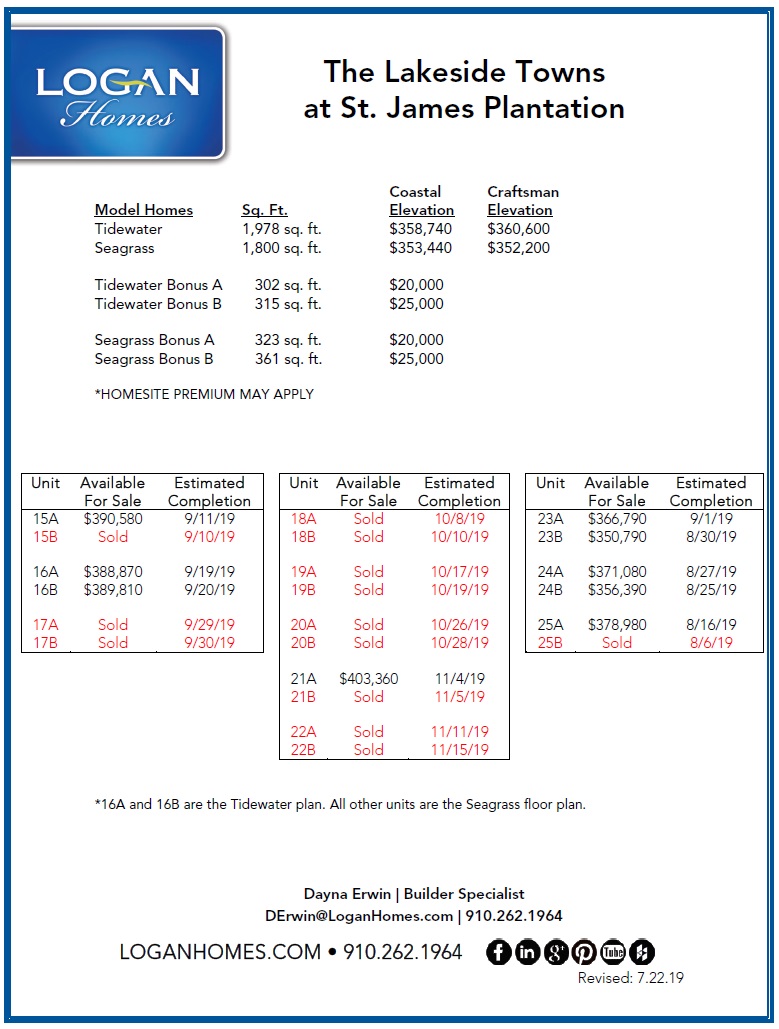 About Nolan Formalarie
Nolan Formalarie has been in the North Carolina Real Estate Industry for over 8 years and enjoys every minute of it. He is involved in every aspect of the industry including selling and purchasing residential property, home watch services, property management, association management and construction.