Fattigmand Cookies:
A holiday tradition in our house that makes it feel like home.
When I got married one of the best pearls of wisdom I received from my mom was "Their wealth becomes your wealth." This of course does not solely apply to financial things because let's be honest their debt becomes your debt too #studentloans. The wealth that far outweighs anything the all mighty dollar can provide is the wealth that comes from traditions that enrich their lives and over time become part of the story you write together. With marriage (along with the most amazing spouse and fellow Dooley Group member, Shannon Dooley) I inherited the holiday tradition of making fattigmand cookies.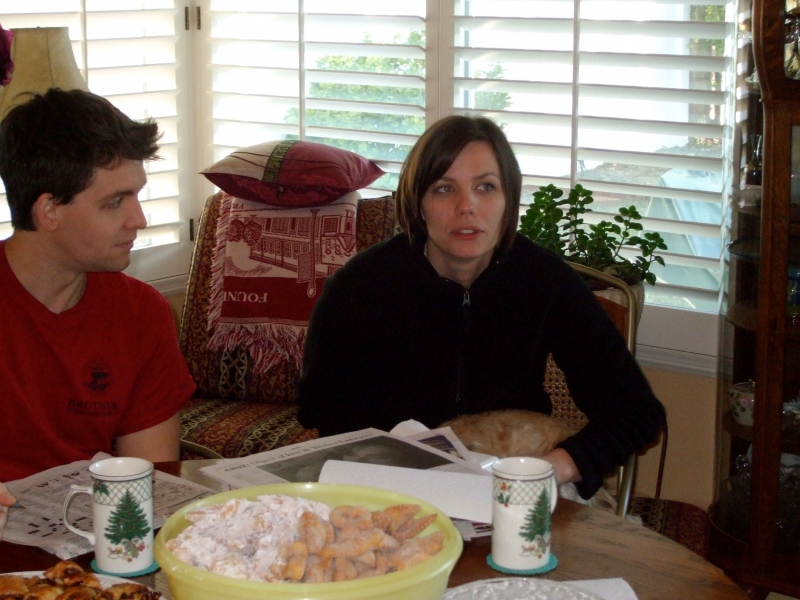 A fattigmand, though meaning "poor man's cookie," has a wealth of flavor and a rich delicate taste perfect as an after dinner dessert or companion to your morning coffee. The name Fattigmand is of Norwegian origin or possibly low German. It may be referred to as muukies in Finland, and klejner in Denmark and I am sure are similar to other fried cookies in Italy and Eastern Europe. It is made from flattened dough cut into trapezoid shapes(or with a fattigmand cutter) . A slit is cut in the middle and then one end pulled through the slit to form a knot. The fattigmand is then deep-fried in oil. The creation is a 2 day process one for the creation of the dough which has to be refrigerated overnight and then a day to roll out and fry the cookies. It is a way to bring the family or friends together with a task that brings a sweet reward.
FATTIGMAND COOKIES
(from the kitchen of Bruce & Lezlie Kessler)
INGREDIENTS:
12 Eggs
5 C Flour
1 & 1/2 C Granulated Sugar
1 t Salt
1 oz Bourbon
1/2 tsp Vanilla
1 C Butter
3/4 t Cardamom
Crisco or Liquid Vegetable Oil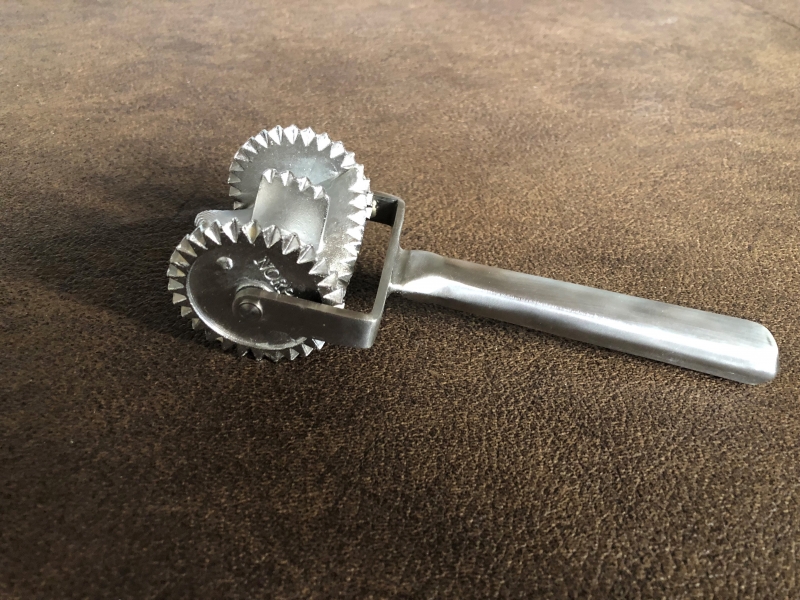 You will need a deep fryer or frying pan, either electric or stove top. You will need to keep the oil at 350 F, so a thermometer will be needed if you do not have an electric frying pan or deep fryer.
You will also need a big dough board (or lots of counter space), a rolling pin and Fattigmand cutter or knife if you cut your own. The cutter can be purchased at specialty kitchen stores or online for about $20.00.
https://www.amazon.com/Norpro-Stainless-Steel-Fattigmann-Cutter/dp/B00004UE76/ref=sr_1_1?ie=UTF8&qid=1543580127&sr=8-1&keywords=fattigman+cutter
INSTRUCTIONS:
1.) Get the butter and eggs out of the fridge and bring to room temperature
2.) In a small bowl mix the vanilla, bourbon & Cardamom together and set aside
3.) In a large bowl or Kitchen Aid mixer bowl put 6 eggs. Separate the next 6 eggs and put the yolks in the mixing bowl. Discard the rest of the egg whites (or make yourself breakfast of a healthy omelet or scramble)
4.) Beat the 12 egg yolks and 6 whites very well. Aggressively beat the mixture and add 1 1/2 C Sugar about 2 T at a time.
5.) Add the vanilla mixture to the mix.
6.) Add the room temperature butter into the mix.
7.) Add the flour a little bit at a time. The mixture will become very stiff and tax the KitchenAid a bit. Transfer dough to cutting board and work the rest of the flour in if necessary.
8.) Cover tightly with plastic wrap and refrigerate overnight.
9.) The next day heat oil to 350 in deep fryer or 1" oil in skillet
10.) Flour pastry board or countertop well and roll out dough to 1/8" – 1/4" thick. If dough is too sticky you may need to add more flour. Flour your cutter and cut dough. Now take one end of the dough and pass it through the slot in the middle.
11.) Fry cookies in oil until golden brown.
12.) Place cookies on a cooling rack to cool.
13.) Shake in a bag with cinnamon sugar or powdered sugar
14.) Store in a large loose covered container
The process works best with one person to roll out and cut the cookies, one person to fry the cookies and then all others as shakers. Our house rule is if a cookie breaks in the process it has to be eaten.
Hope our holiday tradition enriches your family this year. Wishing all of you a holiday season rich with the things that truly matter.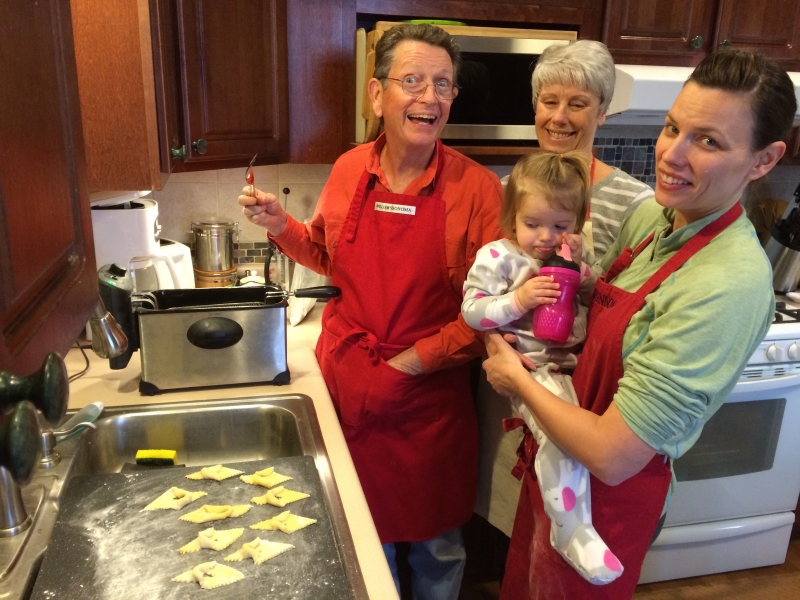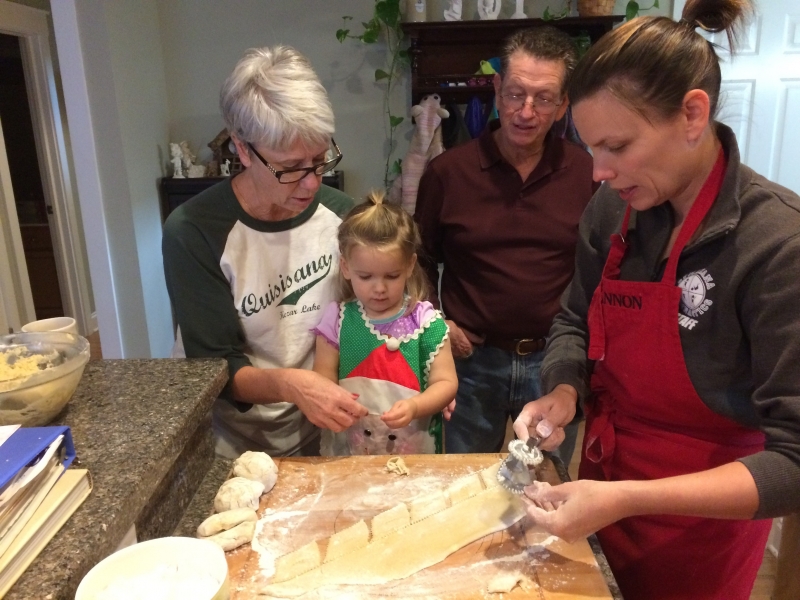 The Dooley Group
John Dooley
RealtorⓇ/Broker
About
Nolan Formalarie has been in the North Carolina Real Estate Industry for over 8 years and enjoys every minute of it. He is involved in every aspect of the industry including selling and purchasing residential property, home watch services, property management, association management and construction.