Records Are Meant to Be Broken
It took 15 years to break the long-standing record for the most expensive home sold in the Wilmington area.  In 2005, the record was set at $5.264 million.  There have certainly been contenders for the coveted title.  Most notably in Brunswick County is the Bald Head Island property nicknamed "The Whale House" (http://www.saltmagazinenc.com/the-whale-house/).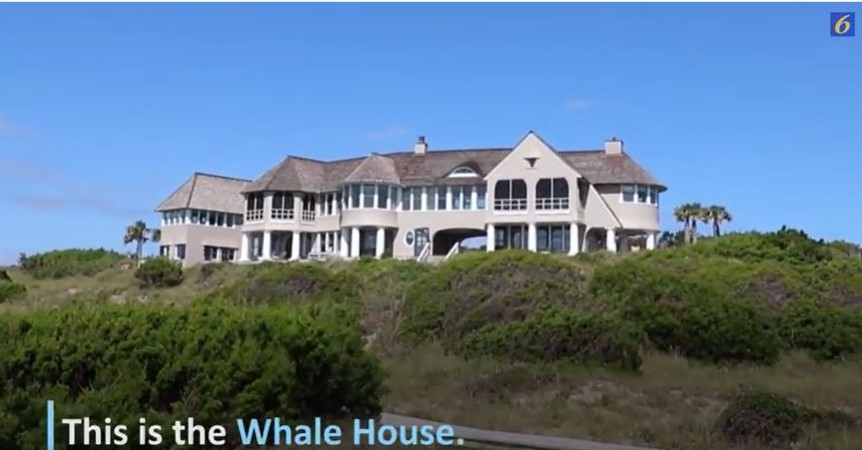 The fascinating home was listed at $11.99 million back in 2017, but surprisingly (or not), there were no takers.
Six Million Dollar Mansions
Last September, it re-entered the market at a more manageable $6.1 million.  Perhaps, the owner was newly inspired by the record-breaking home sale that also took place in September of 2020.   That home sale broke the 15-year record by about $13,000.00.  But, that record only held for a month; it was broken again in October of 2020.
Once again, the record was broken in March of 2021.  The current standing record is $6,000,000.00!  It is very possible that we will see that record broken before the summer of 2021 is over.  Currently, there are 2 active listings and 1 pending listing in Brunswick County for homes priced over $6,000,000.00 and 5 active listings in New Hanover County.
Lap of Luxury
This is good news for high-end homeowners who have been thinking about selling but perhaps were concerned that the current sales climate was not conducive to the luxury home market.  Au contraire! According to the Greater Wilmington Business Journal, 35 high-end homes were sold in April of 2021 compared to only 10 homes in the same category in April of 2020.  That's a 350% increase in luxury home sales units!  Luxury homes are homes that are priced at or above $1,000,000.00.  Just like all categories of real estate in our area, the luxury home inventory has also decreased from 250 units in April of last year to 115 units this year.  So those homeowners who are selling, may also see an even higher sales price.
Check out some of our area's Six Million Dollar Man-sions to discover your inspiration!
704 Shoals Watch Way  The Whale House  7422 Sea Lilly Lane  2307 Middle Sound Loop Road
Kathie Lee
About Nolan Formalarie
Nolan Formalarie has been in the North Carolina Real Estate Industry for over 8 years and enjoys every minute of it. He is involved in every aspect of the industry including selling and purchasing residential property, home watch services, property management, association management and construction.